Lordy, lordy- there's a lot I'm loving this week. I don't know how I'm going to keep it to five, but I'm sure going to try!
ONE- My baby sister is graduating high school on Saturday
It's hard for me to believe that she is already old enough to be graduating from high school and getting ready to go off to college. I'm slightly jealous of her and the adventure she is about to embark on. I sometimes feel like I'm annoying her by telling her how fast college goes by.
TWO-
Celebrating our Mommas
We went to the same college and were in the same sorority
I'm so so excited for Mother's Day this year. We are so lucky that we get to celebrate the day with both of our moms at the same place. Our first anniversary happens to fall on Mother's Day this year so the celebration of our first year of marriage is going to be that much sweeter. We were both blessed with two incredibly strong mommas who could easily take over the world if they wanted to.
THREE- Celebrating one freaking year of marriage!
I've said this a million times but there is just no way it's been a year already. Also, who made the rule that you can only wear your wedding dress once?? I don't like them. At all. One thing I learned from our wedding- I'm extremely proud of my heritage (I knew that part before) and I will try and find ways to show off my family tartan. ie- Pat's tie was his family's tartan and my bouquet was wrapped in the family tartan from my mom's side.
FOUR- Going to eat here to celebrate one whole year of marriage
This is where our rehearsal dinner was and I am salivating just thinking about the food already. I love all things French (duuuh, right?!) and French food is just one of God's bajillion gifts to man kind. Go get you some. Right now.


FIVE- I get to eat the most amazing cake ever this weekend


This is where I get to brag about one of our BFFs. We are so blessed with some of the most amazingly talented friends and one of those friends just so happens to be an amazing baker. She went to the Culinary Institute of America and currently works for the Food Network. So, guess who made our wedding cake?? She so graciously flew home from NYC and made our cake for us. Y'all, I do NOT like wedding cake. Boring pound cake and overly sugary icing?? No thank you! Well, little Miss Sarah totally changed my view on that. You see that cake up there? Say hello to the World's Best Wedding Cake. Yes, it's official. I have the documents to prove it. That little cake was a Yellow cake with a key lime curd and graham cracker strudel with a butter cream icing. AKA Key Lime Pie in cake form. It was so good that we still get e-mails asking who made our cake. I'm just excited to get more than one bite this time. Pat managed to hijack my piece when I turned around to give Sarah mad props for her skills. It's a good thing I love that boy!

So, here is where I ask all wifeys if y'all saved your cake topper and if it was any good? I have high hopes for ours. I will be devastated if they are crushed.

I hope each and every one of you has an amazing weekend. To any Mommas out there reading this, HAPPY MOTHER'S DAY!!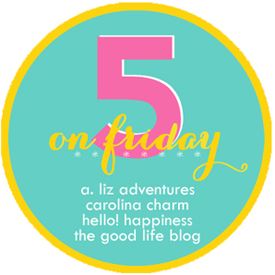 Darci, April, Christina, Natasha