It's Friday!!! I'm not going to lie, I am sad to see this week end. It's Spring Break here in Atlanta and that means traffic has been heavenly this week!!
ONE- NATIONAL PET DAY

As if Pat and I need an actual day to celebrate our three ladies ... If you can't tell we love our babies large and in charge! Love all three of them dearly and love how different all of their personalities are.
TWO- NEW HOME DECOR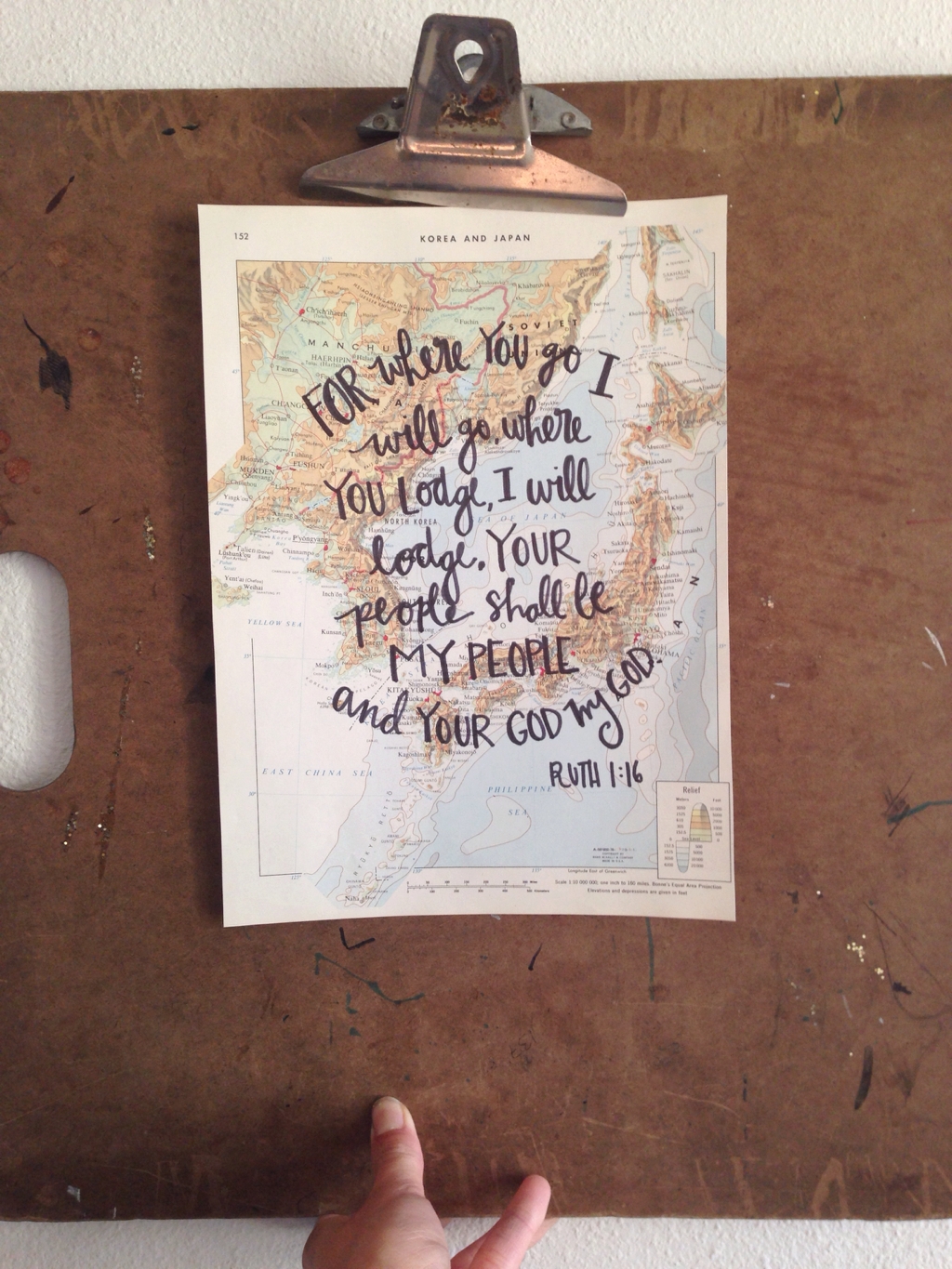 I am all about having unique, homemade pieces in our home. Ruth is my favorite book in the Bible and I always learn something new each time I read it. Pat and I both love to travel and I have wanted this particular verse printed for our home for awhile. I knew I wanted it over a map just for symbolism purposes. Well, Annette from
The Rustic Orange
came to my rescue. I sent her a custom order request at about 9AM this morning and she had it done and ready to be shipped by 10AM. Talk about wonderful customer service!! I can't recommend her enough. Y'all, check out her shop and get to talking to her. She's wonderful!
THREE- TRYING NEW THINGS

Usually for me that means cooking a new recipe. We tried out a new one last night, and Pat says it needs to be put into our rotation. I was a bad blogger and didn't take any pictures, but I loved spending time in our kitchen last night making something from scratch. It's so therapeutic for me!
FOUR- KEEPING WITH THE OLD

While I love trying new things, I also having our favorites every week. Taco night is pretty normal for us. We make our own taco seasoning and it's super fast! This week we decided to throw in some homemade margaritas (in mason jars of course!) and enjoy Monday night catching up on our DVR. Perfection!
FIVE-
HELPING FAMILY
While I would rather be going to Augusta for
The Masters
this weekend, I am so happy that we can go and help Pat's mom move to a better apartment. She lives there during the week for her job and needed a better and safer place to live. Who knows, maybe I'll get to see
Rory
while we're there ;)
I hope y'all have a wonderful weekend! What do you have planned?